This was a collaborative project done in pairs to create a digital invitation for a festival of our choosing. We chose Oktoberfest, the largest beer and folk festival in the world, and decided to express its Bavarian roots through an interactive isometric map and mini-games.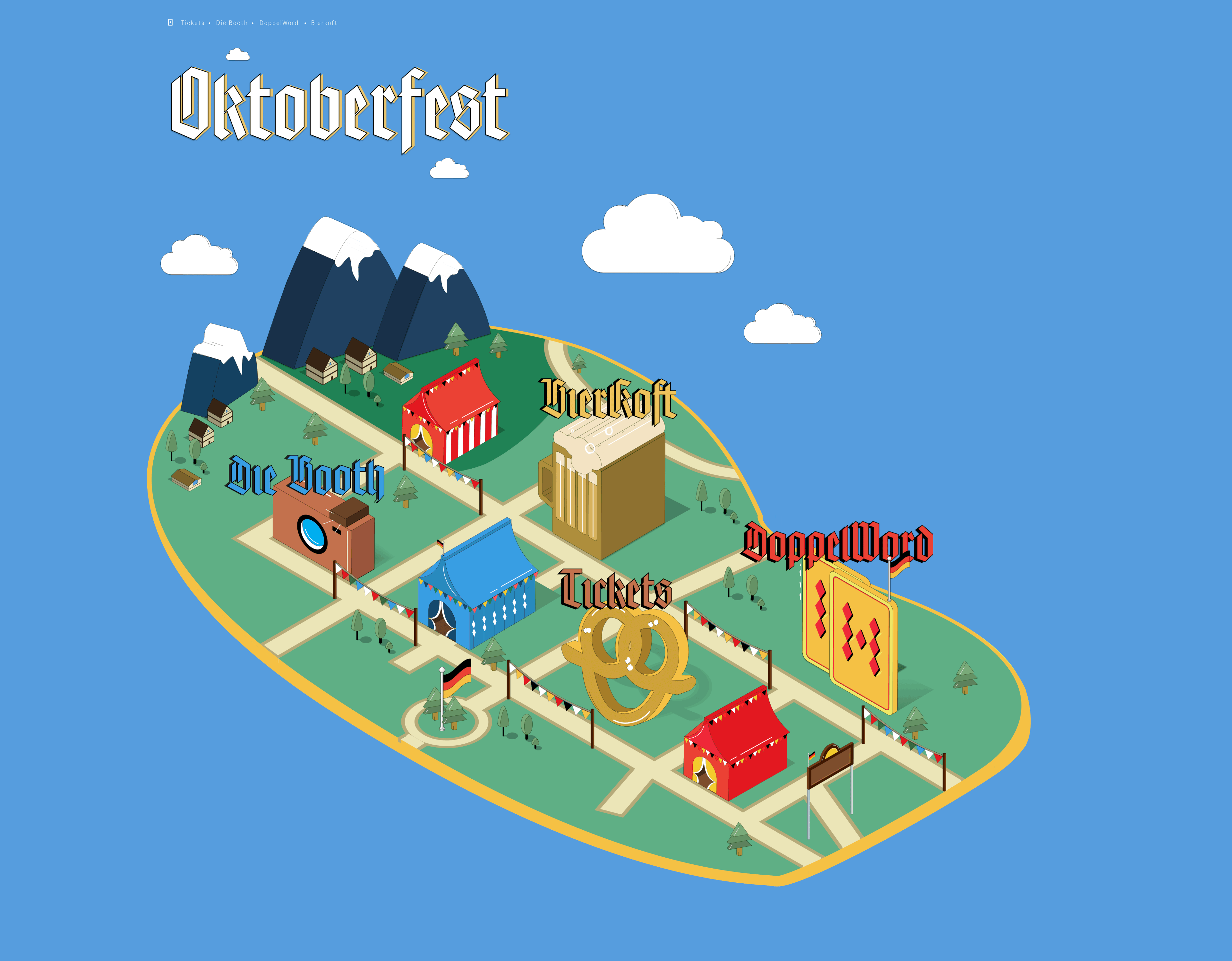 The map was designed with simplicity in mind. For many visitors, this is their first time attending Oktoberfest and many are not native English speakers, so the map needed to be easily understood and not hold too much text.
We wanted to create a gentle and playful introduction to Bavarian culture, utilizing traditional Bavarian patterns, playing cards, food and beer - all to familiarize the guest with the event before they attend.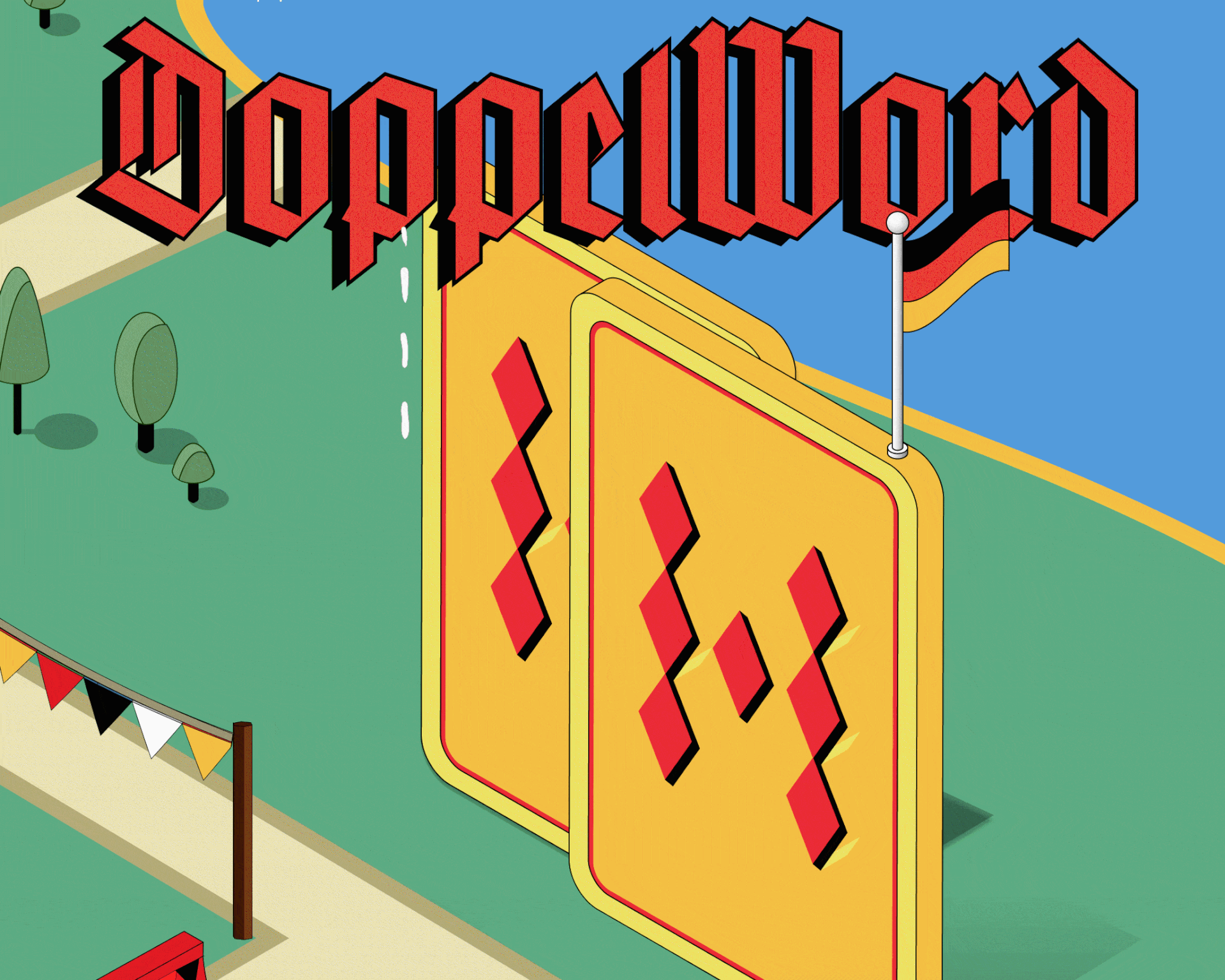 Each mini-game reflects a different Bavarian folk experience that we took inspiration from, acquainting the visitor with the local culture that they're bound to meet at the festival. 
Doppelword is a card game that teaches familiar German terms often heard at Oktoberfest.
After roaming freely around the map and playing some games, the visitor can click on the pretzel and order their tickets to the festival, along with a Bavarian beer kit and other Oktoberfest merchandise.
Student project for Holon Institute of Technology under the mentorship of Guy Haviv
Done in collaboration with